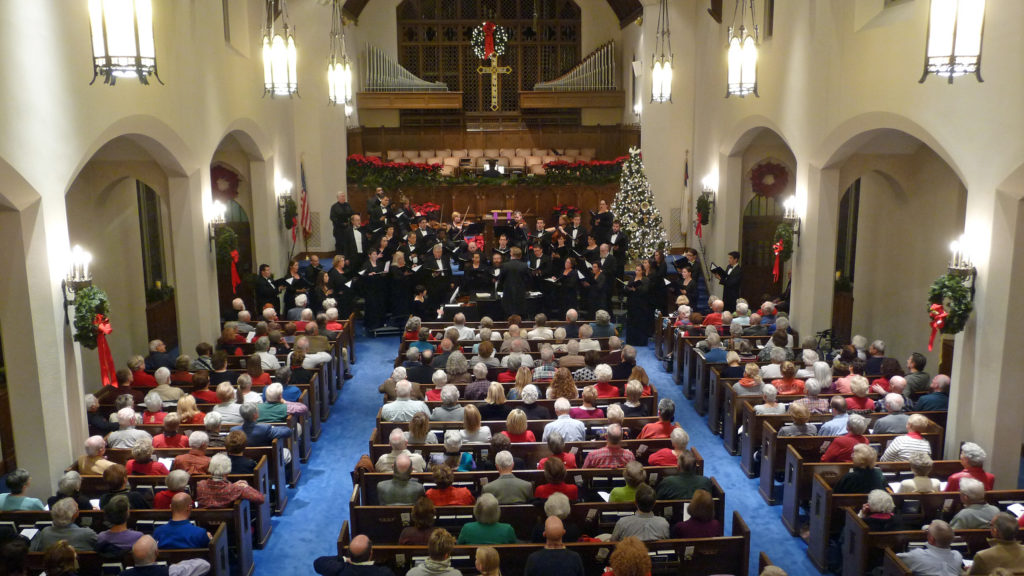 Sing with Bel Canto's 2020 Virtual Holiday Choir
Now's your chance to sing Silent Night and Hallelujah Chorus with Bel Canto!
This year our holiday concert is going virtual, and we want you to be part of the performance. Due to popular demand, Craig Courtney's Silent Night has been the closing number of our annual holiday concert since, well, forever! And we know you sing along with George Frideric Handel's Hallelujah whenever you hear it. So why not join us?
The beauty of the collective voice is what makes choral singing so special. For that beauty to realize its potential we need you to sing with us!
What's that you say? You're embarrassed to sing alone? Don't worry! When we mix the videos it will sound just like you are singing in your favorite choir. Plus, our singers have recorded the practice tracks that you will sing with, so you won't be singing alone, exactly.
Joining the choir is easy! There are no auditions, and no one will be turned away. Just submit the form on our website to register, and we will send you:
Sheet music, practice tracks to help learn your music, and a guide track that you will sing along with when you record your part.
Tips for recording yourself using the video camera on your phone, tablet, or computer.
Instructions for uploading your video.
Once you are happy with your video, send it to us, and we'll take care of the rest! (Video submissions are due by Nov. 24.)
Although participation in the choir is free, we hope you will consider making a gift to help cover the cost of making this video. Your gift of any amount will be greatly appreciated. To offset part or all the cost of your and/or others' participation, you may make a donation online. (Thank you!)