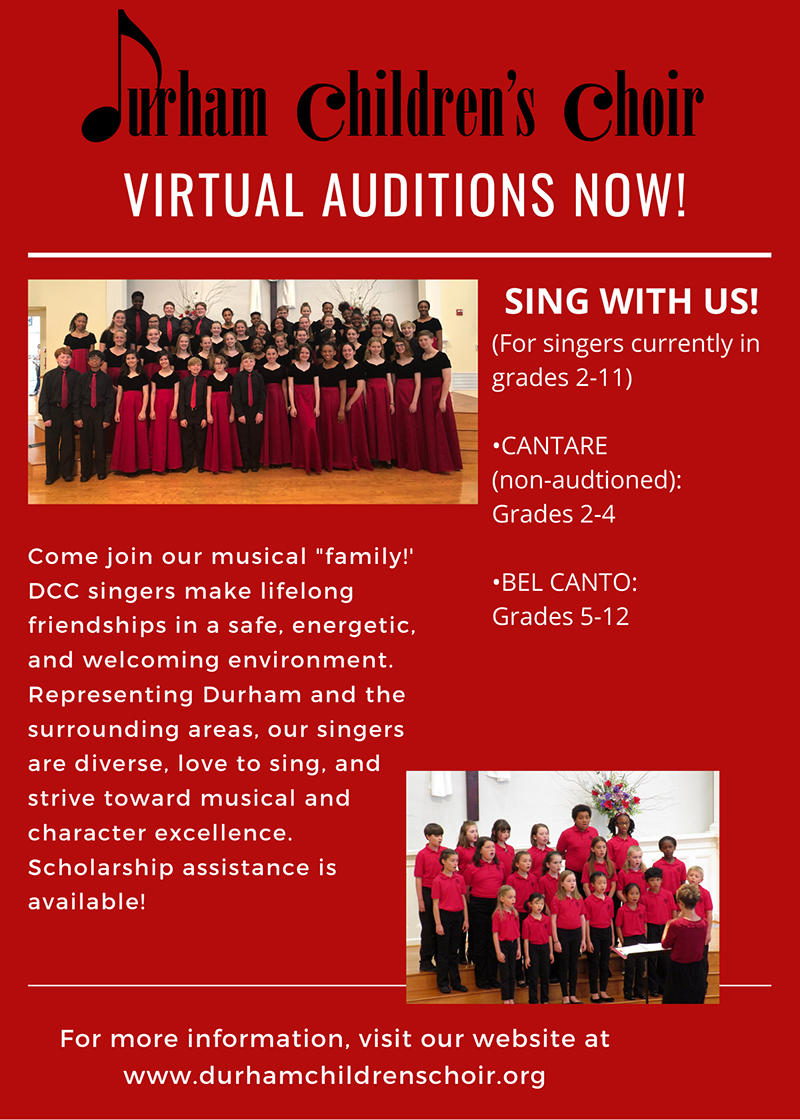 Durham Children's Choir Virtual Auditions
The Durham Children's Choir is holding virtual auditions for all singers in grades 2-11. For grades 2-4, you can register online to join Cantare, the training choir. For grades 5-12, you can register online and submit a video to audition for the 2020-21 season.
DCC singers make lifelong friendships in a safe, energetic, and welcoming environment. Representing Durham and the surrounding areas, our singers are diverse, love to sing, and strive toward musical and character excellence. Scholarship assistance is available!
Durham Children's Choir recognizes the powerful need and desire for the music within us to be released. We remain undaunted by the challenges presented this year and are excitedly designing a flexible program that will educate and encourage our singers while developing their musical talents and creating lasting friendships.