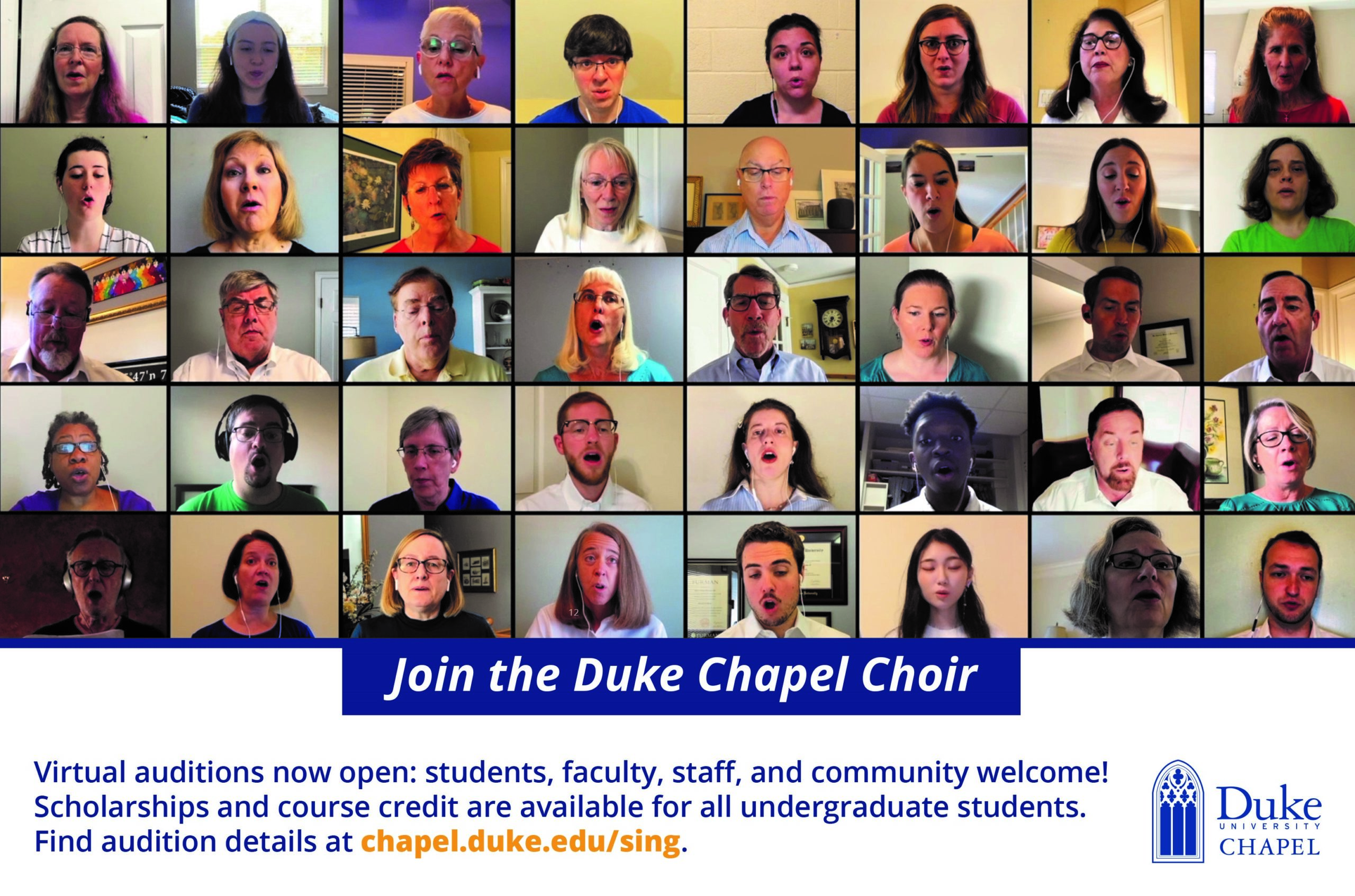 Duke Chapel Choir Virtual Auditions
Virtual auditions for the Duke Chapel Choir are being held now! Learn more and schedule an audition at chapel.duke.edu/sing.
Duke Chapel Choir is a close-knit collection of students, alumni, faculty, staff, and community members who sing a variety of repertoire and major choral works during the academic year. This semester the choir will hold weekly Wednesday rehearsals via Zoom and professionally record virtual performances for use in Sunday morning services and other Duke Chapel online offerings.