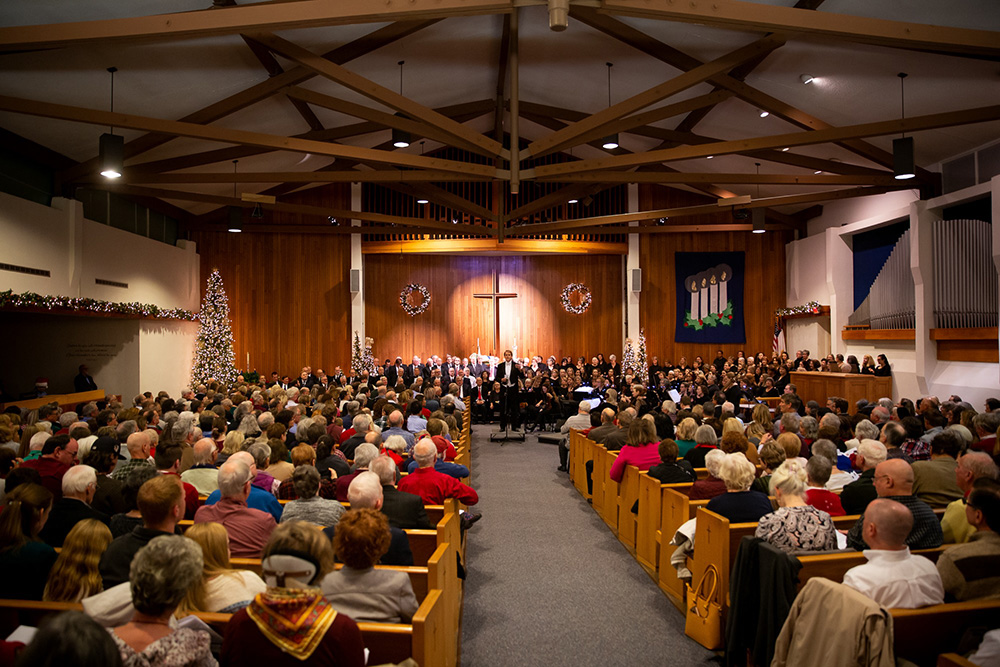 Cary Community Choir 2020
The Cary Community Choir is a volunteer choir that comes together, with an instrumental ensemble and soloists, once a year in December to present the Christmas portion of Handel's Messiah. However, because of this year's pandemic, we did not want to jeopardize the health of choir and audience members by performing at a traditional venue. Therefore, we are putting together a Virtual Choir that will perform "The Glory of the Lord" and the "Hallelujah" chorus from Handel's Messiah. In order to expand our Virtual Choir this year to singers outside Cary. All singers in the Triangle area are welcome. There is no audition required or cost to participate, but donations to defray costs would be appreciated.
There will be two virtual rehearsals in October led by our director Pepper Choplin. Singers will then need to submit their individual recordings by October 22. The final video will be released just before Thanksgiving.
Take a few minutes to watch the video below with president of the board of directors, Candace Blackley, and our musical director, Pepper Choplin.
We look forward to having a large virtual choir to carry on our annual tradition.
Visit our website to sign up for the Virtual Choir