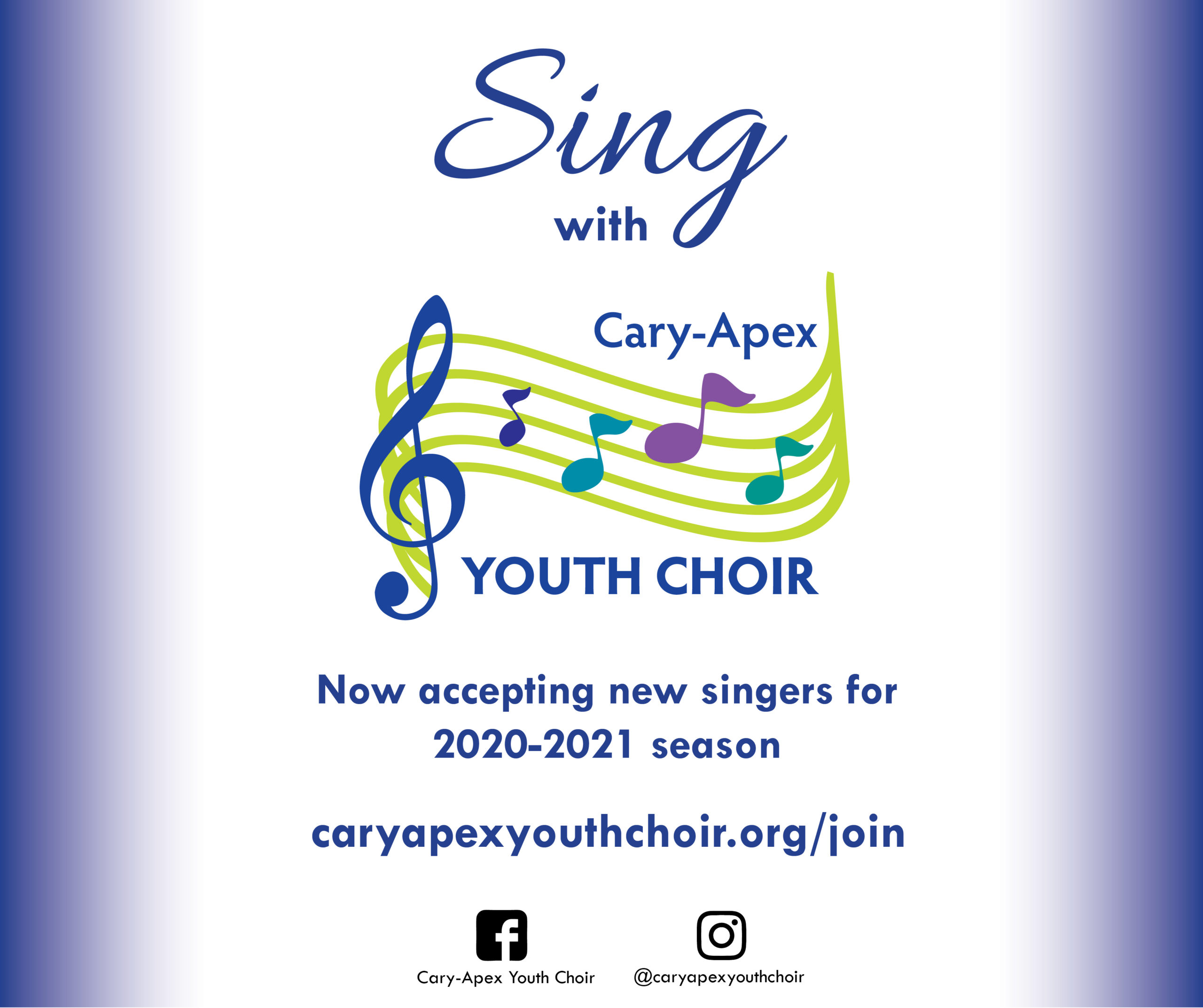 Cary-Apex Youth Choir Auditions
Cary-Apex Youth Choir is accepting new singers, ages 8-14, for its 2020-2021 season.
Cary-Apex Youth Choir is preparing dynamic and flexible programming for  the 2020-2021 season, so that no matter the situation, our singers will receive an excellent education and enrichment in choral arts, including the important emotional benefits of singing and interacting with others. Because of the Coronavirus Pandemic, we are asking new singers to submit a video this summer rather than complete an in-person assessment.  Please watch this video from our director about this year's placement and registration process.
Click below for specific instructions on how to submit your video, and what to include:
Singers age 8-9
Singers age 10-14
*Singer's age is determined by their age as of 8/31/2020.
Our program is designed to TEACH and EXPAND upon the skills demonstrated in the audition.  Singers will be placed in either Prelude Choir or Lyric Choir after reviewing their video, then you will receive registration instructions.  We do NOT expect that all singers auditioning for the program will be able to successfully complete all audition exercises prior to training in the choir.  Just do your best!
If preferred, you may contact director@caryapexyouthchoir.org to request a virtual meeting for assessment in lieu of submitting a video.  ​
Visit caryapexyouthchoir.org/join for more information.