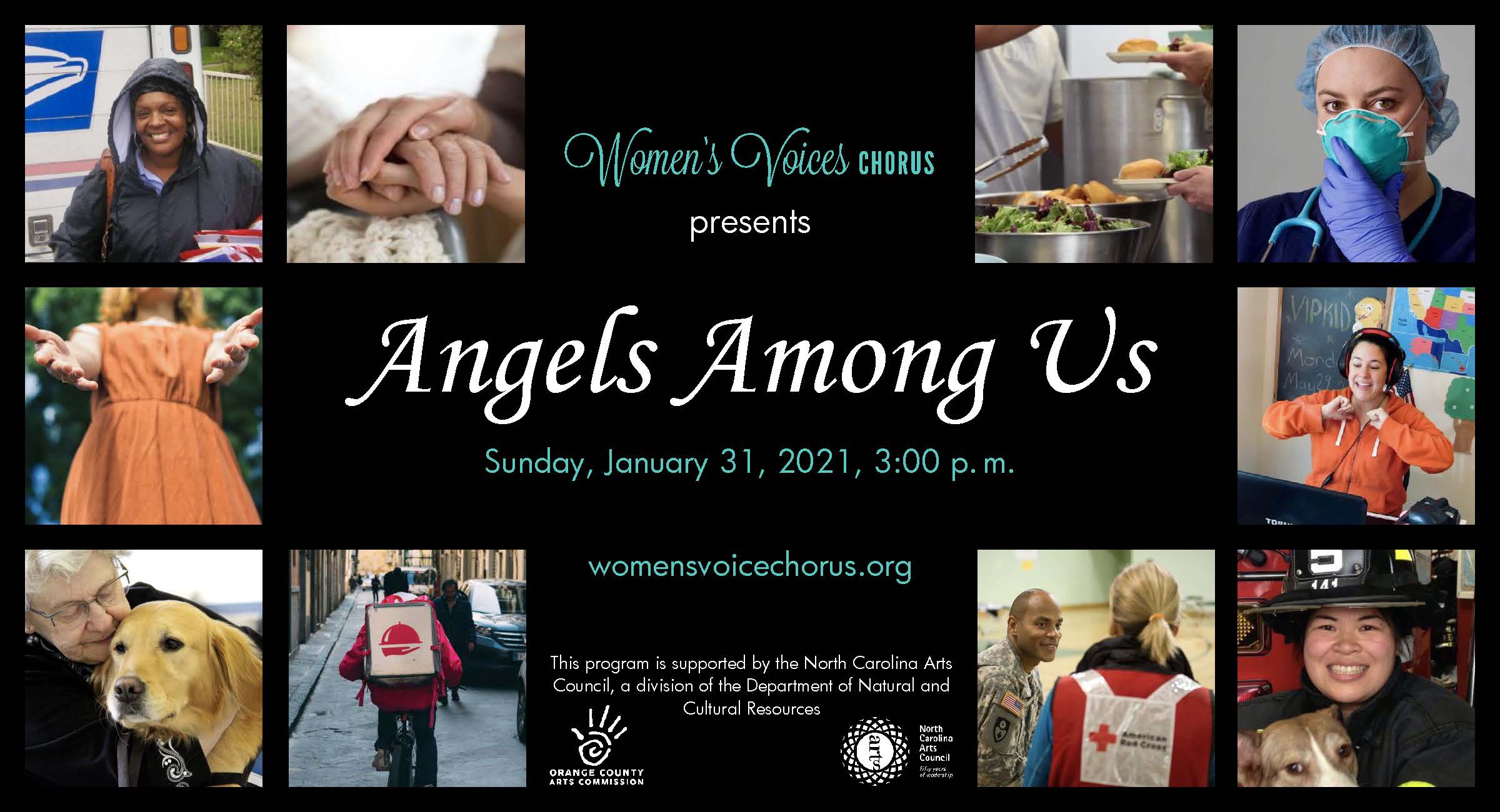 Angels Among Us: A Virtual Choral Presentation
Compelling, powerful, and beautiful music amplifies the angelic theme of this season's repertoire. Encompassing a wide range of musical styles and genres, Angels Among Us illumines the stories of angels both sacred and secular. The message of the messengers is multi-faceted: hopeful, healing, watchful, compassionate, merciful, loving and revealing.
For this concert, we are creating virtual projects of a sampling of our repertoire. These projects are the result of the contributions of many participants – conductor, singers, pianist, section leaders, and the audio/video designer and editor. A link to the concert on our YouTube channel and a downloadable program will be included on Saturday, February 6, 2021 at 7:00 p.m on our website at the link below. The concert is free.
We look forward to the day that we will once again rehearse and perform our music in person, but until then, we are grateful for the virtual season that has kept Women's Voices Chorus singing together during the pandemic.