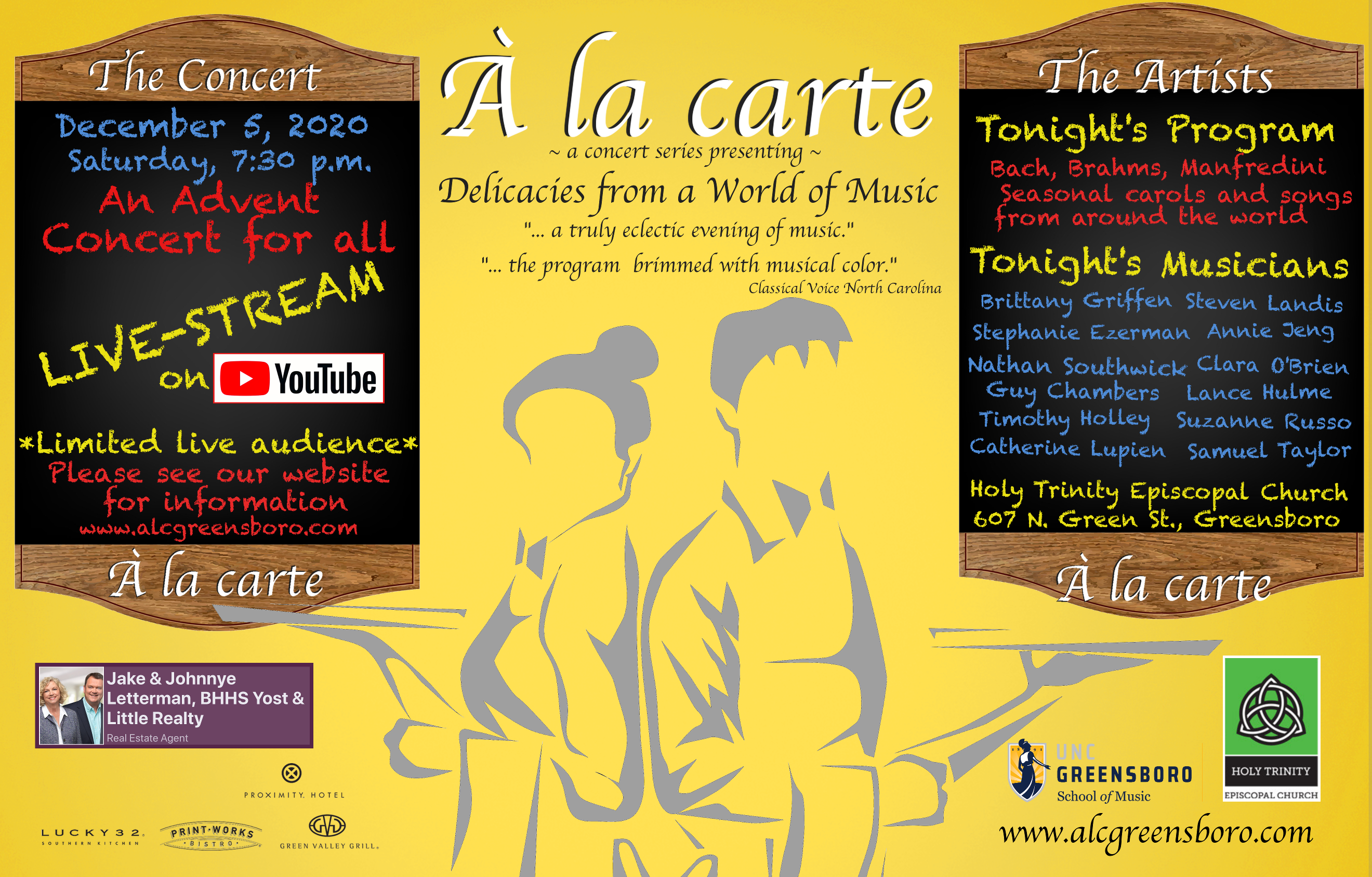 À la carte: An Advent Concert for All
AN ADVENT CONCERT FOR ALL
Live-streamed on YouTube and with limited audience (see our website for details)
YouTube channel: rtmp://a.rtmp.youtube.com/live2
À la carte presents an Advent Concert for All on Saturday, December 5, 2020 (7:30 p.m.) at Holy Trinity Episcopal Church in Greensboro.  The program features seasonal music from J.S. Bach, Johannes Brahms, Francesco Manfredini as well as carols and improvisations from a wide variety of cultures, faiths, genres and traditions.  Join us online and, perhaps, in person for an evening of holiday music for everyone.
The concert is planned for a potential limited live audience.  If you are interested in attending, visit our website for free reservations and updates.
Regardless, the concert will be live-streamed on YouTube.  Check our website, Facebook page and Twitter feed for updates and links.
At an À la carte concert, expect something old (early music), something new (premieres!), something borrowed (world music) or something blue (Jazz and popular music).